At last a picture to put in the gallery :)
This is the car with only the rear engine
still to be covered before the MOT.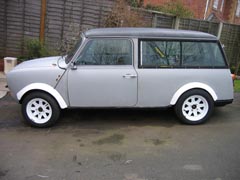 This was taken during the Mini Showdown 2006 weekend at Shakespeare County Raceway when launching on the drag strip.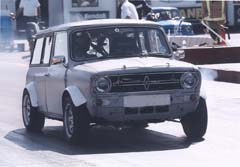 Painted at last.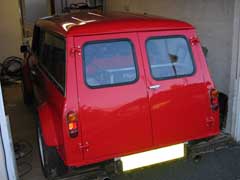 At Mini Showdown 2007 on the drag strip, hmmmm..... wonder who wins this one ;o)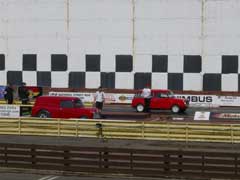 Heading home on the M40 from a day of racing at Shakespeare after the first turo outing.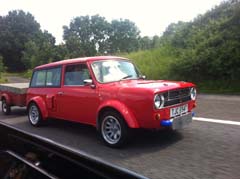 At a Classic car show in Chaddesley Corbett bumped into Jon Bentley from the Gadget Show. Had a good chat about the Mini and it's history.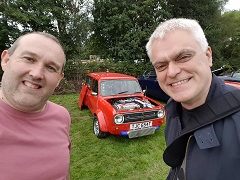 On the hill at the Retro Rides Gathering 2016 at Shelsley Walsh, was great fun so will be doing it again.